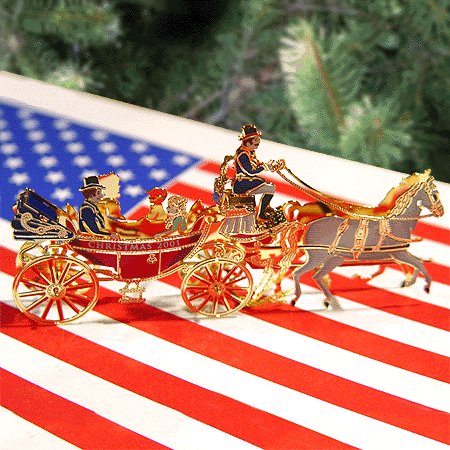 2001 Andrew Johnson Christmas Ornament

The 2001 Christmas ornament features a reproduction of the type of carriage used by Andrew Johnson, 17th President of the United States of America. After long days in the White House, Andrew Johnson often took his family on carriage rides to spend time with them. This year's ornament depicts Johnsonís carriage returning to the White House at Christmas in 1867. Beautifully crafted, the 2001 Andrew Johnson Christmas Ornament has a 24kt. gold finish and eight rich colors.
Unit Price: $25.00 USD

All ornaments are insured and delivered to your home by the United Parcel Service. UPS is committed to doing "absolutely, positively" whatever it takes to deliver the ornaments to you.