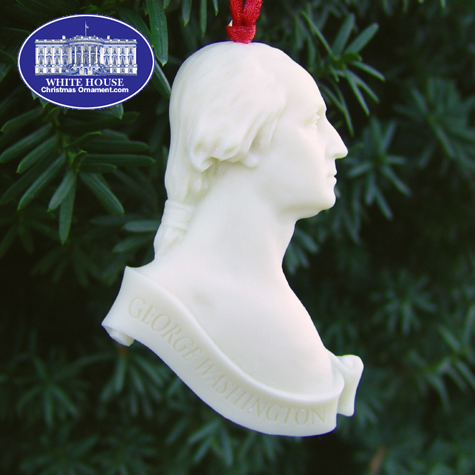 The George Washington Bust Ornament

The White House Ornament Collection presents The George Washington Bust Ornament.
This Christmas Gift Idea can serve as either a handsome Christmas display or a White House Christmas Tree Ornament. Whether you are looking for a holiday ornament, a tree ornament, or Christmas collectable, this gift will make any Christmas a White Christmas. Own a moment of White House history.
Ornament Price: $14.00
All ornaments are insured and delivered to your home by the United Parcel Service. UPS is committed to doing "absolutely, positively" whatever it takes to deliver the ornaments to you.