2007 Thru 2012 White House Christmas Ornament Collection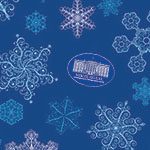 The official 2012 White House Ornament celebrates the life and love of modern inventions and manufactory by President William Howard Taft. The ornament shows the President and Mrs. Taft delivering Christmas presents in the first automobile used by the White House in 1909.

Click for More Details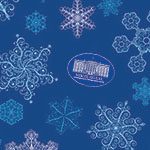 The Official Ornament of the United States Senate features a view of the east front of the Capitol superimposed over a translucent blue window.
Click for More Details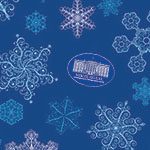 This year's official White House ornament commemorates the annual Army Navy Reception at the White House from the year 1900. The front face of this year's ornament depicts the Marine Corps band playing in the North Drive as guests of the McKinley's arrive on the snow-covered grounds of the White House.

Click for More Details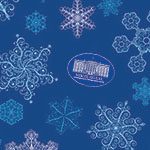 The White House Ornament Collection presents The 2009 White House Grover Cleveland Christmas Ornament. This beautiful American-made ornaments features a view of the South lawn and fašade of The White House on a crispy winter evening.All ornaments are insured and delivered to your home by the USP.

Click for More Details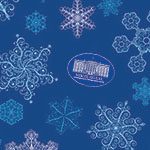 This official White House ornament honors the twenty-third president of the United States, President Benjamin Harrison (1833-1901). Inaugurated 100 years after George Washington, Harrison became a centennial president and served one term. This ornament is a glimpse of the first Christmas tree ever to have been documented in the White House.
Click for More Details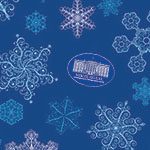 The 2007 White House Christmas ornament honors the first administration of President Grover Cleveland. The only U.S. president elected to two non-consecutive terms, Cleveland served as the 22nd president from 1885 to 1897.
Click for More Details