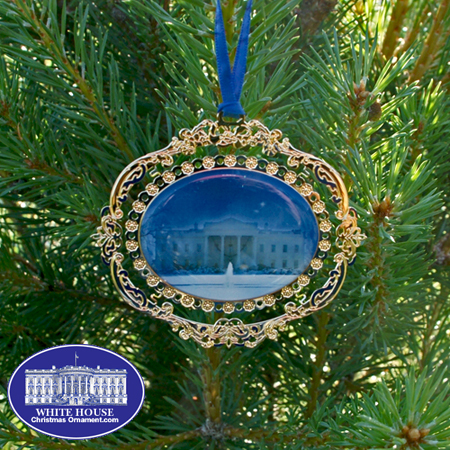 $16.00 SAVE 20%

PRODUCT ID : 9813041
The White House Christmas Ornament presents the White House North Portico Ornament.

The North Portico of the White House is often referred to as "the President's entrance" to the White House. The portico was added in 1830 and was built in accordance of the Federal style of architecture in keeping with the original design.

The North Portico faces Pennsylvania Avenue and hence is the official address of the White House: 1600 Pennsylvania Avenue. The North lawn is also where the presidential helicopter, Marine One, lands. The blue ribbon surrounding the ornament is symbolic of supporting a more liberal democracy.

Payment methods accepted









Billing Questions please call 202.285-3238