2015 White House Christmas Ornament Collection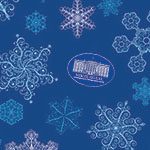 $28.00
Highly Collectible
9 year-old George W. Bush playing Little League Baseball
Click for More Details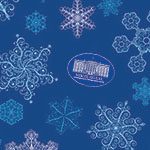 The administration of Calvin Coolidge, thirtieth President of the United States from 1923 to 1929, is the inspiration for the 2015 White House Christmas ornament.
Click for More Details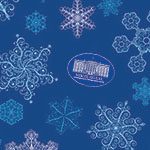 This Classic Capitol design is crafted from the marble of the east front steps removed in the 1995-96 renovations. The Capitol dome is framed in a marble hexagon and surrounded by 24kt gold filigree and enameled design. Handcrafted in America. Elegantly gift boxed. (3" x 2.25")
Click for More Details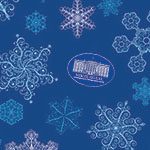 The Official Supreme Court Ornament is American crafted 24 karat three-dimensional cut-work of the Supreme Court building viewed from the corner of East Capitol and First Streets.
Click for More Details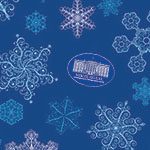 2015 Dove of Peace Christmas Ornament represents symbol that held a special meaning for President George Washington, who had won independence for the United States. President Washington did everything he could in the remainder of his lifetime to ensure America would endure in peace.
Click for More Details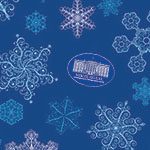 Acclaimed Hawaiian illustrator Jing Jing Tsong was selected to create the official design of the National Cherry Blossom Ornament.
Click for More Details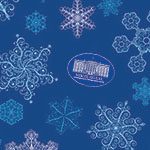 24 kt Gold gold filigree formed into the shape of a snowflake featuring a snowy Capitol scene framed by an intricately raised enameled design.


Click for More Details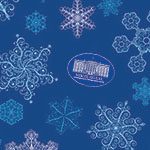 The Official ornament of the United States Senate is crafted of several layers of multi-color cut-work brass with a 24 k gold finish. A bay laurel wreath surrounds the Capitol Building.
Click for More Details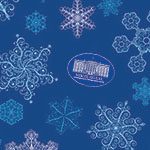 This beautiful Sterling Silver Eagle Flag Ornament features an American eagle clutching arrows and a United States flag in his talons with Union shield and ribbon stating, "God Bless America." The Silver Eagle Flag Ornament is hand made to your order here in the USA using a lost wax casting technique.
Click for More Details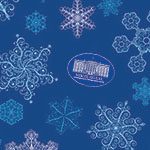 This highly collectible gold finish ornament design is inspired by the 12 Christmas trees that surround the Ford Orientation Center and the Donald W. Reynolds Museum and Education Center at Mount Vernon.
Click for More Details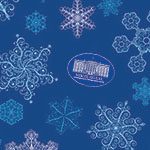 Our American made glass ornaments are hand blown and then sand blasted to give a cool frosty finish.
Click for More Details