2016 White House Christmas Ornament Collection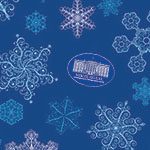 The 2016 White House Christmas ornament honors the administration of Herbert Hoover, the twenty-sixth President of the United States. Hoover took office on March 4, 1929, and former president William H. Taft administered the Oath of office
Click for More Details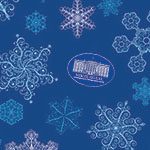 This year's ornament is designed after a Vice Regent badge, created by Louis Comfort Tiffany. The holiday ornament has a reproduction of a hand painted vignette of George Washington's Mansion in gold, enamel, and seed pearls.
Click for More Details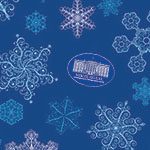 The fairy ball ornament is a great for outdoor wedding, corporate, and or political event decoration. The best part is no more tangled electrical cords! Many of our clients purchase 20 or more. Large orders may take to three weeks to manufacture. Clear and custom color variations are available.
Click for More Details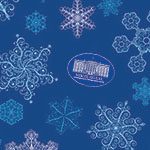 This is the official United States Supreme Court Holiday ornament featuring a white rosette that appears on the coffered ceiling of the main corridor known as the Upper Great Hall used as the ceremonial entrance.
Click for More Details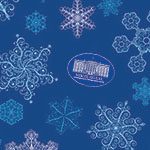 The Official 2016 Congressional Holiday Ornament celebrates the U.S. Capitol's two most iconic features: it soaring cast iron dome based on the Pantheon in Paris and its spacious interior Rotunda.
Click for More Details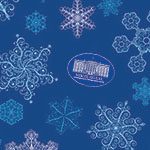 The 2016 Christmas Ornament is made with marble removed from the United States Capitol Building during it renovation in 1995. The gold filigree design comes from the ceiling of the US Senate Chamber.
Click for More Details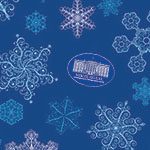 The Capitol Dome is lit from within the ornament by an LED light with switch. The Unites States most recognized landmark is etched and enameled in white over 24 kt. gold.

Click for More Details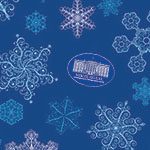 White House Christmas Ornament is proud to present the Official 2016 National Cherry Blossom Ornament. Artist Thomas Burns, from Atlanta, GA. was inspired by the explosion of color and life that comes with the first sign of Spring. Limited quantities available.
Click for More Details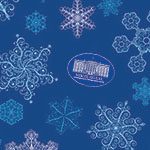 The official 2016 U.S. House of Representatives Holiday Ornament is round and features a 24 karat gold United States Capitol Dome with white enameled columns in the center surrounded by intricate filigree. There is an enameled midnight blue background with white stars.
Click for More Details