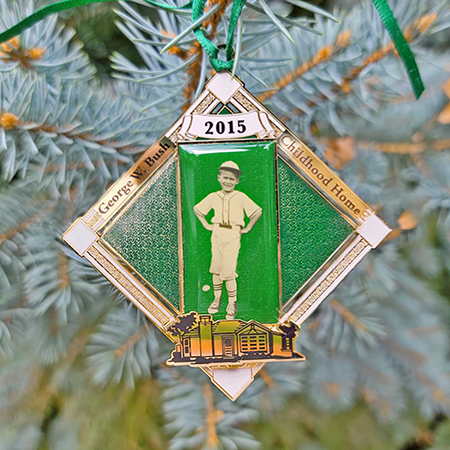 $28.00 Highly Collectible

PRODUCT ID : 15GWBBO
We are proud to present the Official 2015 Childhood Baseball Ornament featuring a young nine years old George W. in his 1955 Midland Cubs Little League Uniform. George plays catcher his first of four years of baseball at Central Little League of Midland, Texas.

George W. Bush has always loved America's pastime. "I never dreamed about being President. I wanted to be Willie Mays." When the 43rd President of the United States was asked about his favorite boyhood memory, he replied, "playing Little League baseball in Midland."

Own a Moment of History. Proudly Made in the USA!

Payment methods accepted









Billing Questions please call 202.285-3238