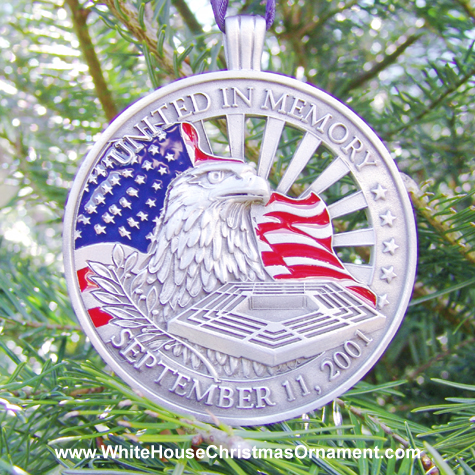 $32.00 SOLD OUT

PRODUCT ID :
September 11, 2001 is a day we will always remember. The "United In Memory" ornament honors the courage and compassion of the thousands of surviving families, those who risked their lives to save others, and those who supported the United States of America in its darkest hours.

"United In Memory Ornament" is 2-1/2" diameter and hand cast in fine pewter. The ornament's reverse side has an engraved quote from President Bush from the October 11, 2001 ceremony of the Pentagon.

All ornaments are insured and delivered to your home by the United Parcel Service. UPS is committed to doing "absolutely, positively" whatever it takes to deliver the ornaments to you.
Payment methods accepted









Billing Questions please call 301.493-9273