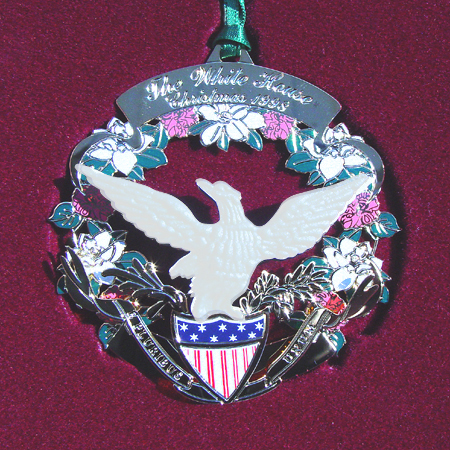 $24.00

PRODUCT ID : 29
The White House Ornament Collection presents the Official 1998 White House James Buchanan Ornament.

The 1998 James Buchanan Holiday Ornament is a salute to our 15th president. This decoration features a bald eagle-our national bird-perched atop a kite shield.

This proud national symbol guards our Stars and Stripes as it spreads its wings in a declaration of our hard-won freedom. Red and white flowers encircle this Christmas ornament collectable capturing a moment of White House History.

This Christmas Gift Idea can serve as either a handsome Christmas display or a White House Christmas Tree Ornament. Whether you are looking for a holiday ornament, a tree ornament, or Christmas collectible, this gift will make any Christmas a White Christmas. Own a moment of White House history.


Payment methods accepted









Billing Questions please call 202.285-3238