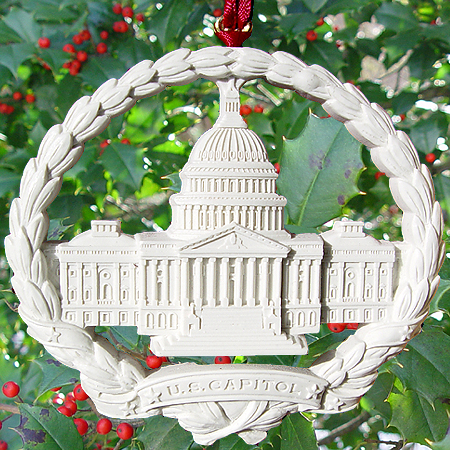 $30.00

PRODUCT ID : 3950000
The White House Ornament Collection presents the Official 1998 Marble Capitol Wreath Ornament.

1998 Marble Capitol Wreath Ornament - First edition to the Society's "Antiquities Collection" of fine gift items produced from the marble of the Capitol dating from 1863. This limited edition piece is crafted from the marble originally used in the construction of the first steps to the House wing of the Capitol installed between 1863 and 1865. A statement of authenticity accompanies each gift-boxed ornament.

This Christmas Gift Idea can serve as either a handsome Christmas display or a White House Christmas Tree Ornament. Whether you are looking for a holiday ornament, a tree ornament, or Christmas collectible, this gift will make any Christmas a White Christmas. Own a moment of White House history.



Payment methods accepted









Billing Questions please call 202.285-3238