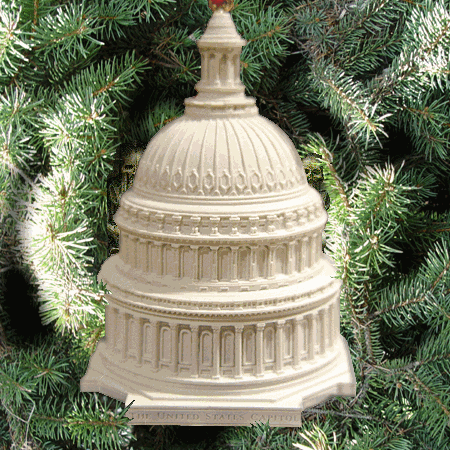 $34.00

PRODUCT ID : 9950000
The White House Christmas Ornament is pleased to present the 2002 U.S. Capitol Dome Ornament.

The 2002 Capitol Dome Ornament, standing 2 ¾" x 2 ¾" x 4", was born from stone slabs saved during the reconstruction of the east stairs of the Capitol. This beautiful recreation of the Capitol building makes a perfect stocking stuffer

Construction on the Capitol began in 1793 and ended in December of 1863. William Thornton, whose two-wing design, one for each house of Congress, immediately caught the eye of George Washington.

Payment methods accepted









Billing Questions please call 202.285-3238