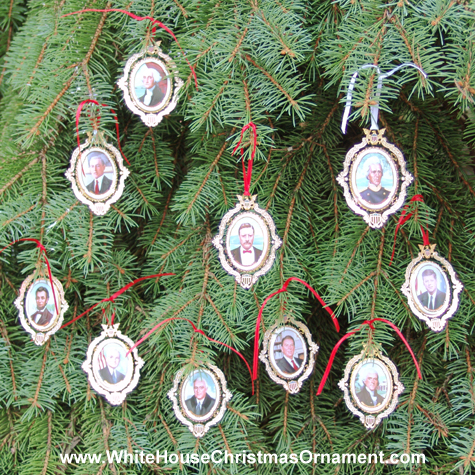 $169.00 SOLD OUT

PRODUCT ID : 6627
Great as a corporate gift or school fund raiser. The 2004 American President Collection Complete Set of 10 Ornaments are cheaper when bought in quantity! These ornaments all feature a 24 Karat Gold Finish and Fine Porcelain.

The set includes; Abraham Lincoln, Andrew Jackson, Franklin D. Roosevelt, George Washington, Harry S. Truman, John F. Kennedy, Ronald Reagan, Theodore Roosevelt, Thomas Jefferson, and Woodrow Wilson.

This Christmas Gift Idea can serve as either a handsome Christmas display or White House Christmas Tree Ornament. Whether you are looking for a holiday ornament, a tree ornament, or Christmas collectable, this gift will make any Christmas a White Christmas. Own a moment of White House history. Own your complete set today!

Payment methods accepted









Billing Questions please call 202.285-3238