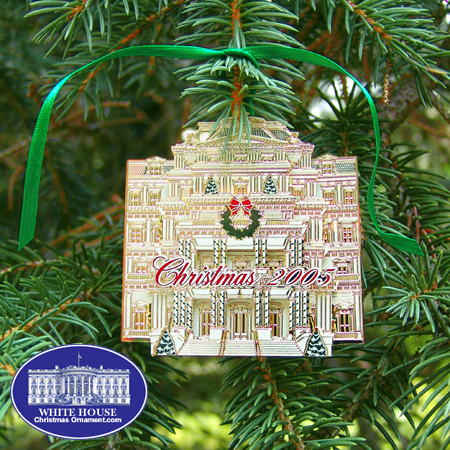 $20.00 [SOLD OUT]

PRODUCT ID : 9015
Next door to the White House, the Eisenhower Executive Office Building (EEOB) commands a unique position in both our national history and architectural heritage

In contrast to many of the somber classical revival buildings in Washington, the EEOB's flamboyant style epitomizes the optimism and exuberance of the Post-Civil War period

In addition to the Vice President's office in the West Wing, the Vice President and his staff maintain a set of offices in the EEOB. This office is the Vice President's Ceremonial Office. It is used for meeting and press interviews. This 24-karat gold-finished brass ornament depicts Eisenhower Executive Office Building during the Winter Holiday Season.

This Christmas Gift Idea can serve as either a handsome Christmas display or White House Christmas Tree Ornament. Whether you are looking for a holiday ornament, a tree ornament, or Christmas collectable, this gift will make any Christmas a White Christmas. Own a moment of White House history.

Payment methods accepted









Billing Questions please call 202.285-3238