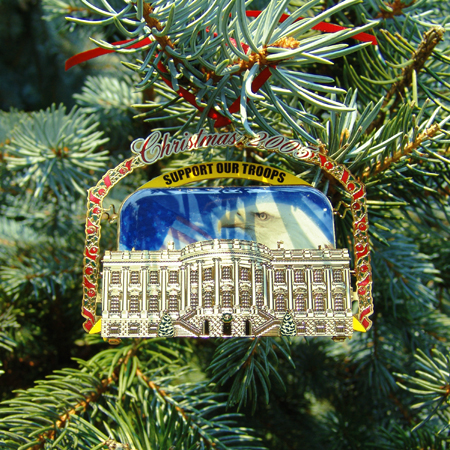 $25.60

PRODUCT ID : 2005101
White House Christmas Ornament is pleased to present the 2005 Support Our Troops Ornament

This handsome ornament was created to pay homage to America's finest, who are serving their country both at home and abroad. This three inch keepsake features the White House in the foreground, the Bald Eagle in the middle, and the American flag in the background. It is surrounded by a red, white, and blue wreath that hangs from a red ribbon.

Payment methods accepted









Billing Questions please call 202.285-3238