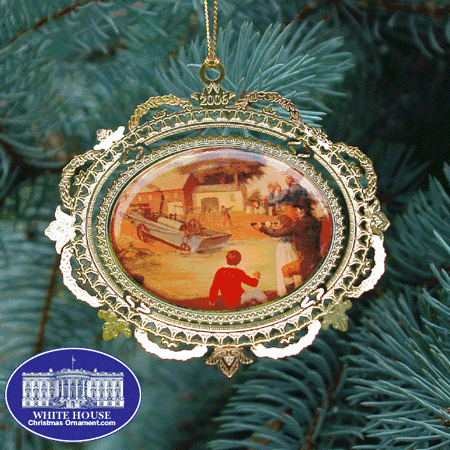 $28.00

PRODUCT ID : 001862
The White House Ornament Collection presents the 2006 US Capitol Commemorative Ornament.

Beautifully ornate frame design compliments this "turn of the century" image of the Capitol on one side and an image from the "Cox corridors" industrial murals depicting a steam powered amphibious dredging scow, a forerunner of the Fulton steam engine.

This Christmas Gift Idea can serve as either a handsome Christmas display or a White House Christmas Tree Ornament. Whether you are looking for a holiday ornament, a tree ornament, or Christmas collectable, this gift will make any Christmas a White Christmas. Own a moment of White House history.

Payment methods accepted









Billing Questions please call 202.285-3238