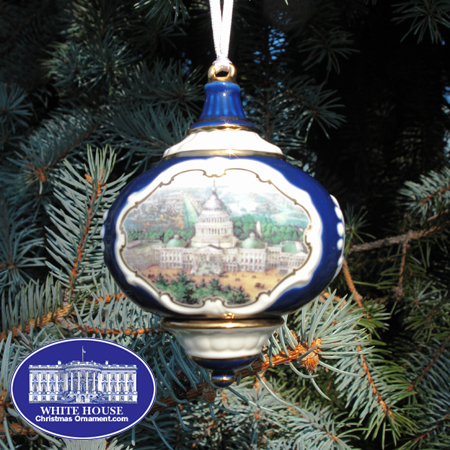 $36.00 [SOLD OUT]

PRODUCT ID : 001863
The White House Ornament Collection presents the 2006 US Capitol Fine Porcelain Ornament.

Begun in 1793, the United States Capitol is among the most architecturally impressive and symbolically important buildings in the world

It has housed the meeting chambers of the Senate and the House of Representatives for more than two centuries. The image on the reverse depicts one of the sixteen murals from the House wing's Great Experiment Hall, Steam Powered Amphibious Boat, 1804 (1973-1974), by renowned artist Allyn Cox (1896-1982).

This Christmas Gift Idea can serve as either a handsome Christmas display or a White House Christmas Tree Ornament. Whether you are looking for a holiday ornament, a tree ornament, or Christmas collectable, this gift will make any Christmas a White Christmas. Own a moment of White House history.

Payment methods accepted









Billing Questions please call 202.285-3238