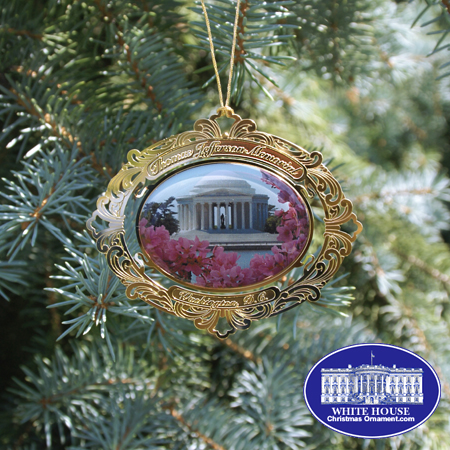 $20.00

PRODUCT ID : 9813013
The White House Ornament Collection presents The 2007 Thomas Jefferson Memorial Ornament.

The 2007 Thomas Jefferson Memorial Ornament features the Jefferson Memorial surrounded by Washington DC's famous Cherry Blossoms. The Jefferson Memorial, a circular domed building designed after the Pantheon in Rome, commemorates the contributions of Thomas Jefferson, third president and author of the Declaration of Independence.

This Christmas Gift Idea can serve as either a handsome Christmas display or a White House Christmas Tree Ornament. Whether you are looking for a holiday ornament, a tree ornament, or Christmas collectable, this gift will make any Christmas a White Christmas. Own a moment of White House history.

No longer for sale. Posted for informational purposes only.

Payment methods accepted









Billing Questions please call 202.285-3238