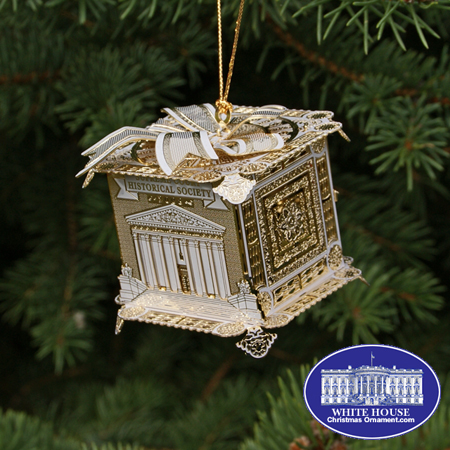 $36.00

PRODUCT ID : 04053
The White House Ornament Collection presents the 2008 Supreme Court Christmas Ornament.

On the front, it features the front of the Supreme Court building. The Seal of the Supreme Court adorns the back of the ornament. The remaining two sides and top are accented with rosettes and other architectural elements from the interior of the building. This extraordinary ornament is topped with a bow

The 2008 footed "Gift Box" ornament is plated in 24kt gold.

This Christmas Gift Idea can serve as either a handsome Christmas display or a White House Christmas Tree Ornament. Whether you are looking for a holiday ornament, a tree ornament, or Christmas collectable, this gift will make any Christmas a White Christmas. Own a moment of White House history.


Payment methods accepted









Billing Questions please call 202.285-3238