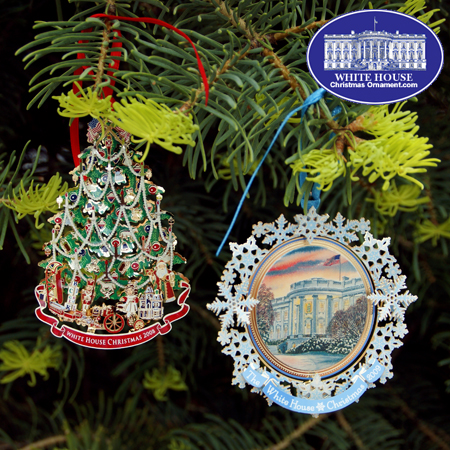 $45.00

PRODUCT ID : 9813024
The White House Ornament Collection presents the Official 2009 White House Ornament Gift Set.

Whether you missed last year's ornament or you are starting a new collection the 2009 White House Ornament Gift Set will save you time and money. Receive a discount when you purchase these two beautiful, official White House ornaments together.

The 2009 White House Ornament Gift Set includes;
- 2009 White House Grover Cleveland Ornament
- 2008 White House Benjamin Harrison Ornament

This Christmas Gift Idea can serve as either a handsome Christmas display or a White House Christmas Tree Ornament. Whether you are looking for a holiday ornament, a tree ornament, or Christmas collectable, this gift will make any Christmas a White Christmas. Own a moment of White House history.


Payment methods accepted









Billing Questions please call 202.285-3238