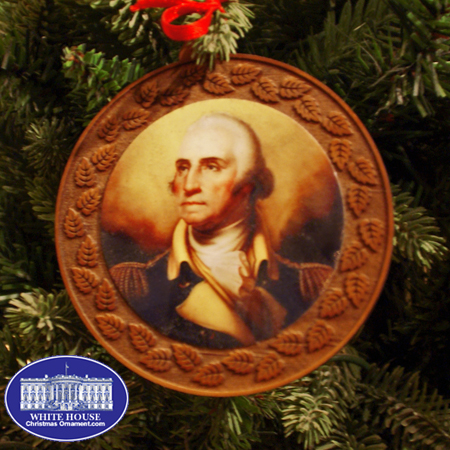 $20.00 SOLD OUT

PRODUCT ID : 9813205
The White House Ornament Collection presents the 2012 George Washington Wood Ornament.

A wooden wreath surrounds the likeness of a late 18th century portrait of General George Washington in his dress military uniform. The 3" diameter ornament includes a gift box and a red ribbon for hanging. Handmade in the USA of native alder wood.

This Christmas Gift Idea can serve as either a handsome Christmas display or a White House Christmas Tree Ornament. Whether you are looking for a holiday ornament, a tree ornament, or Christmas collectible, this gift will make any Christmas a White Christmas. Own a moment of White House history.

Payment methods accepted









Billing Questions please call 202.285-3238