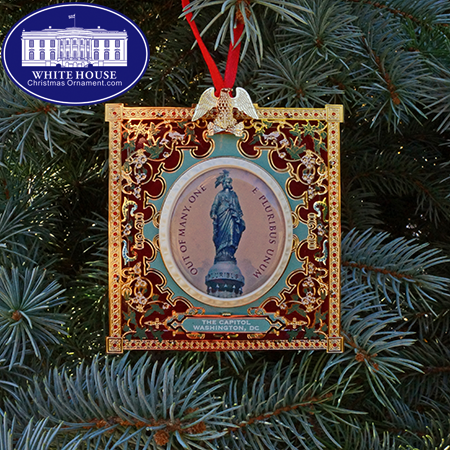 $26.00

PRODUCT ID : WHCO103015M1
The Official Holiday Ornament of the United States Senate reproduces the floral design and classic cartouche framing each portrait of the Famous Five which include (Henry Clay (KY), John C. Calhoun (SC), Daniel Webster (MA), Robert Taft (OH), and Robert La Follette, Sr. (WI).

In 2004, the Senate added Arthur Vandenberg (MI) and Robert Wagner (NY) to this distinguished company. The floral design of this ornament frames a porcelain tile depicting Thomas Crawford's state of Freedom. The statue, is an allegorical figure holding a sheathed sword and laurel of victory and wearing a helmet topped with the head and feathers of an eagle.

The statue of Freedom was installed on top of the Capitol dome on December 2, 1863.

Payment methods accepted









Billing Questions please call 202.285-3238