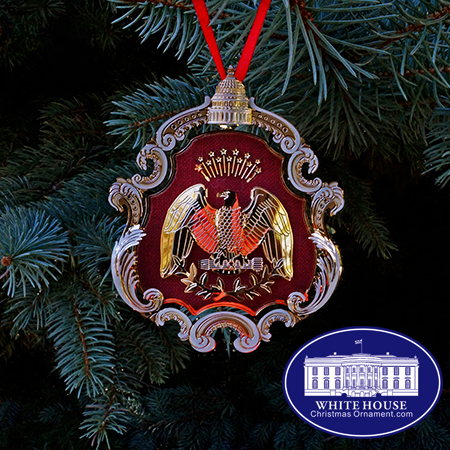 $26.00

PRODUCT ID : WHCO102215M3
The Official Holiday Ornament of the United States Senate includes red fabric removed from the Old Senate Chamber. The red fabric forms the background for a three dimensional eagle, modeled after the original that surmounts the dais in the room.

The Congressional ornament's shape is based on the historic gilded shield on which the eagle stands. The 24 karat gold finish shield is etched with acanthus leaves and topped with a representation of the United States Capitol dome.

Payment methods accepted









Billing Questions please call 202.285-3238