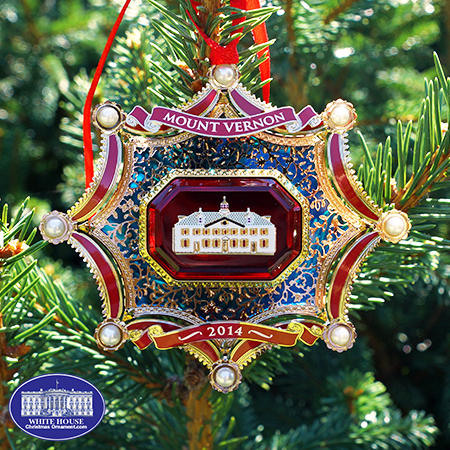 $26.00

PRODUCT ID : DCGS082714B1
White House Christmas Ornament presents the 2014 Mount Vernon holiday ornament. This historic collectible is inspired by America's First Lady, Martha Washington's love for garnet and pearl jewelry.

Historic Mount Vernon is set on a deep red crystal jewel which in turn is set on a deep blue translucent background enhanced with gold filigree.

The Mount Vernon ornament is trimmed in eight point gold and red framing with a pearl accenting each of the eight points. "Mount Vernon" and "2014" show on the red and 24 kt gold framing.


3.25" 2.75"

Payment methods accepted









Billing Questions please call 202.285-3238