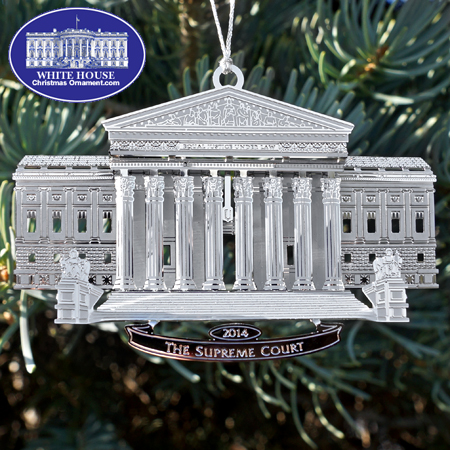 $33.00

PRODUCT ID : WHCO112014B
The Official Unites States Supreme Court ornament. This three dimensional silver-plated ornament accurately depicts the main entrance of the Court.
On either side of the main steps are seated marble figures. These large statues are the work of sculptor James Earle Fraser. On the left is a female figure, the Contemplation of Justice. On the right is a male figure, the Guardian or Authority of Law. The curved columns will beautifully reflect the light.

Payment methods accepted









Billing Questions please call 202.285-3238