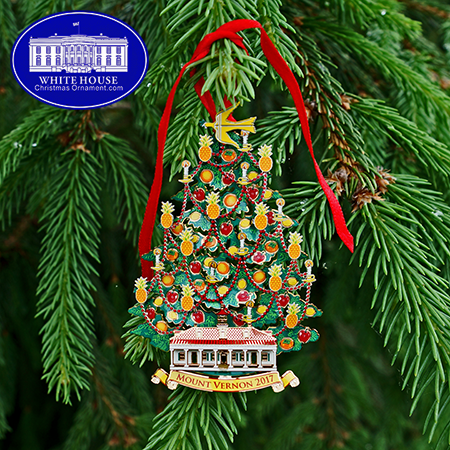 $32.00 SALE PRICE $21.00

PRODUCT ID : 2017MVCO
White House Christmas Ornament is proud to present the Official 2017 Mount Vernon Christmas Ornament. Mount Vernon's 2017 annual ornament is inspired by the twelve foot tall festive Christmas trees displayed at Mount Vernon's Ford Orientation Center and the Donald W. Reynolds Museum & Education Center. The holiday ornament features items George Washington loved to have around the mansion during the holiday season. Adorning this ornament are pineapples, the 18th-century symbol of hospitality, festive fruits, and soft glowing colonial chamber-sticks.

Payment methods accepted









Billing Questions please call 202.285-3238