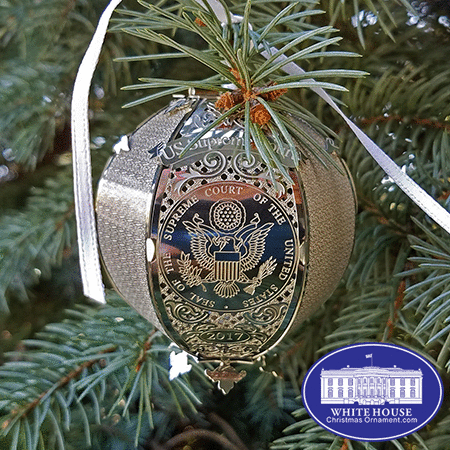 $33.00

PRODUCT ID : 2017USSCHO
Relish the charming 2017 Supreme Court holiday ornament, made of six silver-plated panels, all hanging by a customized "Supreme Court" white ribbon. Images of the Seal of the Supreme Court and the powerful Contemplation of Justice statue designed by James Earle Fraser in 1935 are represented, as well as the architectural facade of the West Entrance which is capped by the stunning West Pediment designed by artist Robert I. Aitken. Each of these beautiful images is framed by the words "Supreme Court" on top and "2017" below. The three remaining panels have a frosted matte finish.

This ornament comes in a handsome sliver box, ready for gift giving or sharing with your own family.

Payment methods accepted









Billing Questions please call 202.285-3238