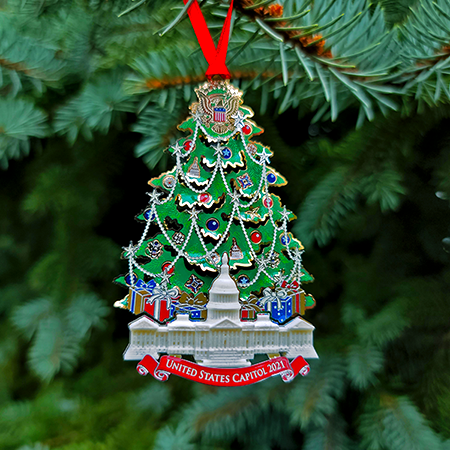 $28.00 Limited Quantities Available

PRODUCT ID : MCCTO21
White House Christmas Ornament is proud to present the Official '2021 Marble Tree Ornament.'

This year's three dimensional gold finish ornament features a beautifully decorated Christmas tree filled with patriotic red, white, blue ornaments with the Great Seal on the top. At the tree base is a beautifully carved sculpture of the United States Capitol building crafted from the actual marble used in construction of the original steps of the House of Representatives surrounded by festive presents.

Own a moment of Congressional Holiday Tradition. Order your ornament today.

Payment methods accepted









Billing Questions please call 202.285-3238