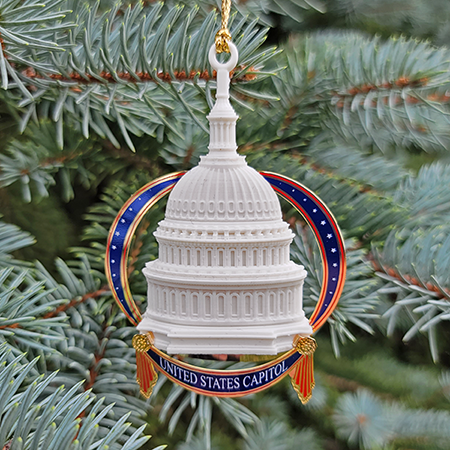 $28.00 Limited Quantities Available

PRODUCT ID : 21USCMDO
White House Christmas Ornament is proud to offer an exquisite three dimensional dated collectible made from genuine marble from the United States Capitol. This will surely be a keepsake on its beauty alone. Over 9,000 members of Congress have trodded over this marble since 1793. Own a moment of History. Order you marble ornament today.

Payment methods accepted









Billing Questions please call 202.285-3238