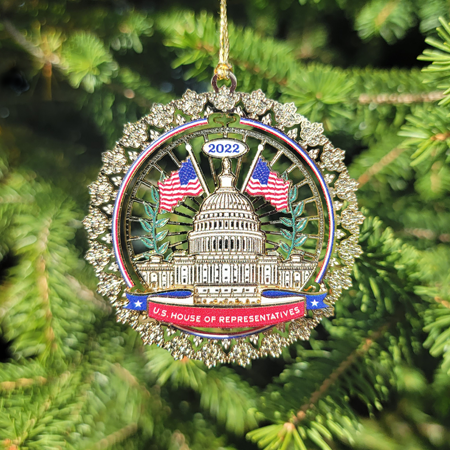 $36.00 Only Few Left

PRODUCT ID : 2022UHORO
This is the Official Capitol Holiday Ornament of the House of Representatives chamber of the 117th United States Congress. The House part of the federal government's legislative branch. Each representative is elected to a two-year term serving the people of a specific congressional district. Among other duties, representatives introduce bills and resolutions, offer amendments and serve on committees. The number of representatives with full voting rights is 435, a number set by Public Law 62-5 on August 8, 1911, and in effect since 1913. The number of representatives per state is proportionate to population.

Payment methods accepted









Billing Questions please call 202.285-3238