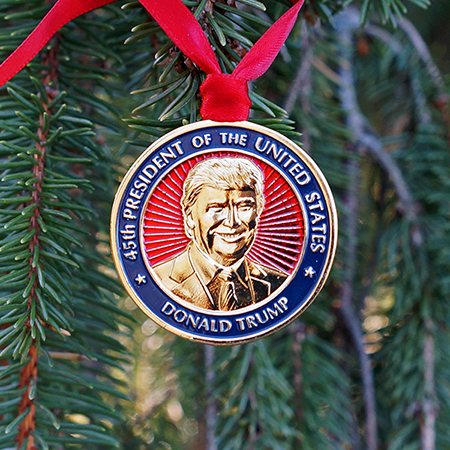 $24.50 SALE $18.00

PRODUCT ID : DTICM17
Commemorate the Inauguration of President Donald Trump with this limited production Christmas Medallion.

On the front of the 2017 Inauguration Ornament features a portrait of Donald Trump with the words 45th PRESIDENT OF THE UNITED STATES - DONALD TRUMP along the border. The reverse design features an Inauguration seal with the United States Capital in the center design enameled in red, and blue. Inscribed around the border is MAKING AMERICA GREAT AGAIN - 2017.

Payment methods accepted









Billing Questions please call 202.285-3238