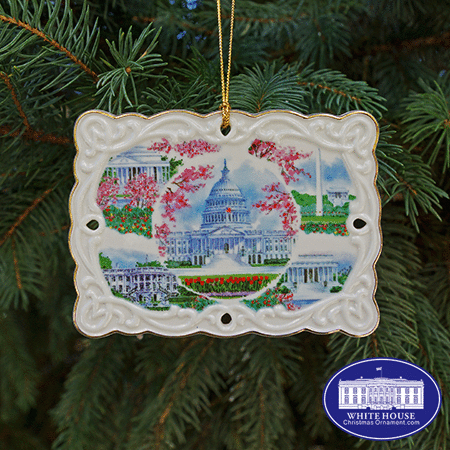 $23.00 Limited Inventory

PRODUCT ID : GFWDCO
The Greetings From Washington DC ornament nostalgically captures the tradition of sending postcards to loved ones while traveling to far off places, before cell phones and email took their place. This darling ceramic ornament recreates the gold trim, scalloped edge of vintage postcards and captures the US Capitol Building, Washington Monument, Jefferson Monument, and Lincoln Monument all at the peak of their beauty on a bright Spring day. Each is accented with brilliant pink from blooming cherry blossoms and bright blue skies. The back of the ornament looks just as you remember, with the words, "Greetings from Washington DC" written on the left side, and blank lines to write in your sweethearts address just below faux postage on the right.

Make this ornament a treasured holiday gift for someone you love who enjoys remembering the Good Old Days!

Payment methods accepted









Billing Questions please call 202.285-3238