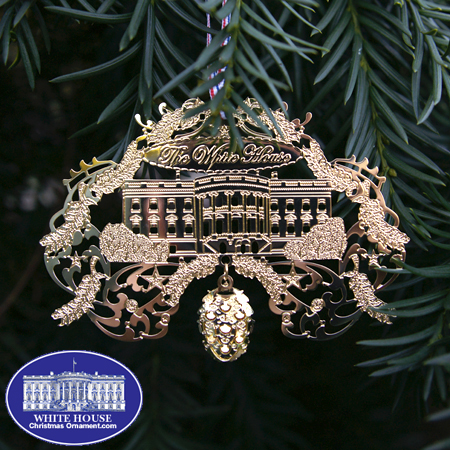 $16.00

PRODUCT ID : 9813089WH
The White House Ornament Collection presents the 2011 White House Commemorative Ornament.

Starting in 1801 with President John Adams, The White House has been the official residence of the President of the United States of America. Definitely the most recognizable residence in the world, it is also one of the easiest pieces of architecture to identify. Several renovations have taken place over the past two centuries due to overcrowding, fires and building deterioration.

This ornament features of likeness of the South Portico entrance and a dangling pine cone to enhance the ornaments intricate design.

This Christmas Gift Idea can serve as either a handsome Christmas display or a White House Christmas Tree Ornament. Whether you are looking for a holiday ornament, a tree ornament, or Christmas collectible, this gift will make any Christmas a White Christmas. Own a moment of White House history.

Payment methods accepted









Billing Questions please call 202.285-3238