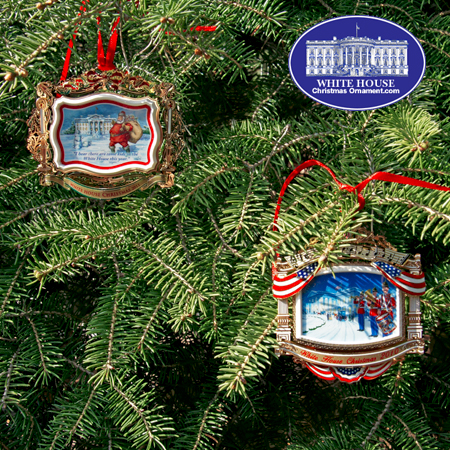 $35.00

PRODUCT ID : 634228463301WH
The White House Ornament Collection presents the Official 2011 White House Ornament Gift Set.

SAVE BIG when purchasing this collectible gift set. Whether you forgot last year's ornament or you want to start a new collection the 2011 White House Ornament Gift Set will save you both time and money. Receive a significant discount when you purchase these two beautiful, official White House ornaments together.

The 2011 White House Ornament Gift Set includes;

- The Official 2011 White House Theodore Roosevelt Ornament
- The Official 2010 White House William McKinley Ornament

This Christmas Gift Idea can serve as either a handsome Christmas display or a White House Christmas Tree Ornament. Whether you are looking for a holiday ornament, a tree ornament, or Christmas collectable, this gift will make any Christmas a White Christmas. Own a moment of White House history.

Payment methods accepted









Billing Questions please call 202.285-3238