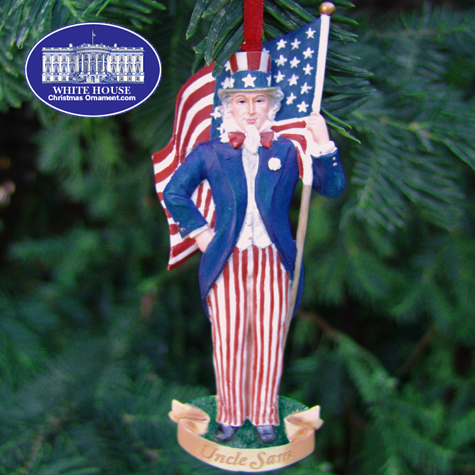 $16.00 SOLD OUT

PRODUCT ID : 1043
The White House Ornament Collection presents The Uncle Sam Ornament.

Uncle Sam has been an enduring symbol of the American spirit for over 100 years. With his commanding look that says, "I want you," he has inspired millions of Americans to answer the call of freedom.

This Christmas Gift Idea can serve as either a handsome Christmas display or a White House Christmas Tree Ornament. Whether you are looking for a holiday ornament, a tree ornament, or Christmas collectable, this gift will make any Christmas a White Christmas. Own a moment of White House history.

Payment methods accepted









Billing Questions please call 202.285-3238