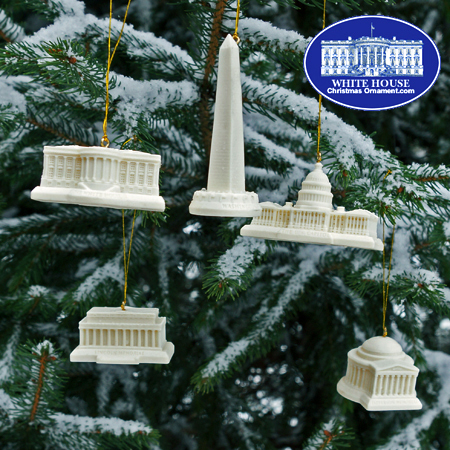 $28.00 Limited Quantities Available

PRODUCT ID : DCGS120913B1
This ornament gift package honors the White House, United States Capitol Building, Lincoln Memorial, Thomas Jefferson Memorial, and Washington Monument. These monuments represent the respect and pride of the American nation.

This set is great for event planners looking for economical patriotic decorations.

Payment methods accepted









Billing Questions please call 202.285-3238