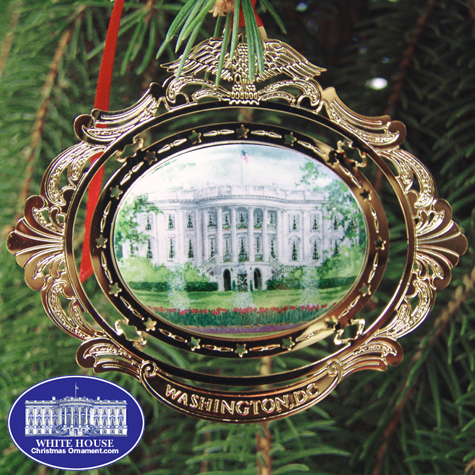 $20.00 SOLD OUT FOR THE SEASON!

PRODUCT ID : 147004
The White House Ornament Collection presents the White House Cameo Ornament.

This elegant, porcelain ornament, mounted within a 24 kt. gold finish frame, is a beautiful representation of the most important home in America. The official residence of the president of the United States at 1600 Pennsylvania Avenue, officially known as the "White House," was designed to represent the dignity and power of our foremost American leader.

This Christmas Gift Idea can serve as either a handsome Christmas display or a White House Christmas Tree Ornament. Whether you are looking for a holiday ornament, a tree ornament, or Christmas collectable, this gift will make any Christmas a White Christmas. Own a moment of White House history.

Payment methods accepted









Billing Questions please call 202.285-3238